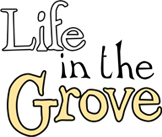 Spread over 7.93 acres with 106 duplex and triplex villaments ranging from 4,337 to 6,346 sft, each villament comes with a private garden/terrace garden - your patch of green in the CBD reminiscent of the 'rooted', gracious era. If you'd like to swim on a whim, there's a private pool with a sundeck in every villament.
A slew of privileges such as professionally managed club house, property maintenance by Embassy Services and membership to Quintessentially, a world-class concierge service, create a secure, gracious world in a city.
Welcome to the charmed circle.